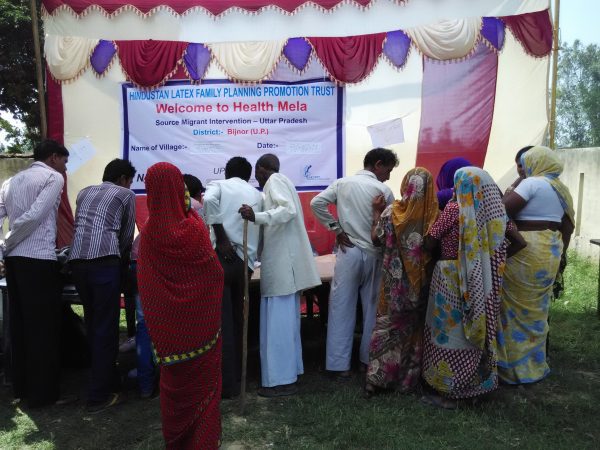 Protecting Migrant Workers from HIV/AIDS
Source Migrant Intervention Programme is a novel initiative of approaching migrant workers, who are prone to risky sexual behaviour, at their native villages and creating awareness about HIV/AIDS among them and their families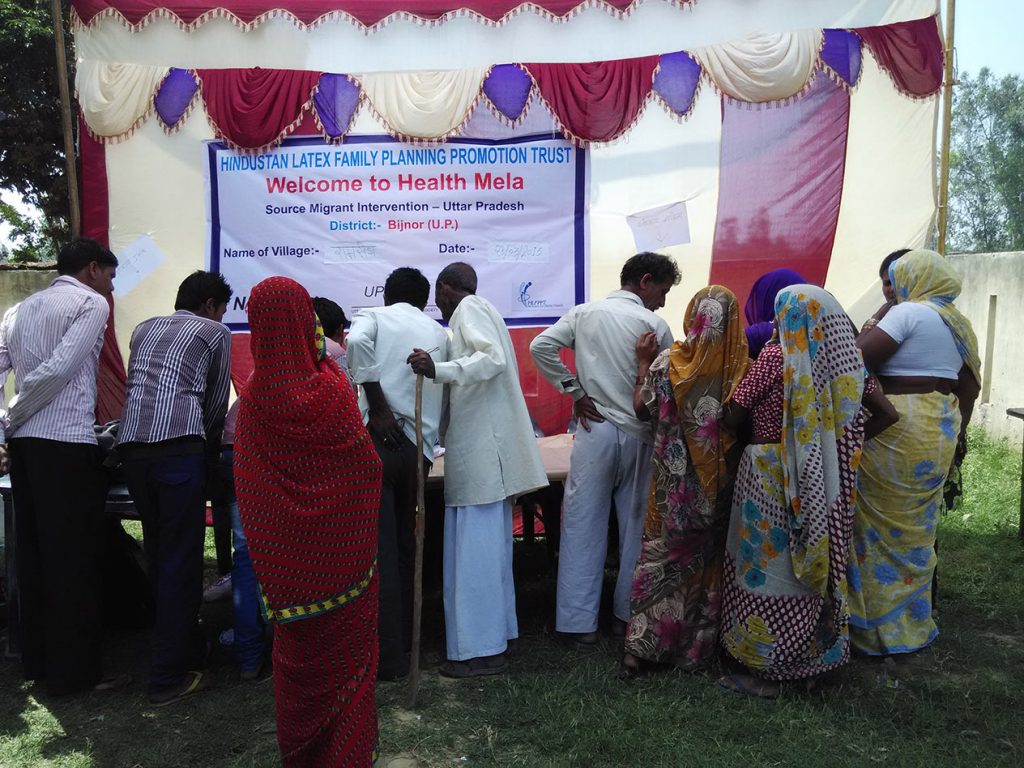 For the past five years, a visit to his family at Turra village in Banda district, UP, during Holi had been a regular affair for Dheeraj, who works as a contractual labourer in Gurgaon. This yearÔÇÖs visit, though, proved to be life-changing. For he was tested HIV positive at a Health Camp in his village organised by Hindustan Latex Family Planning Promotion Trust (HLFPPT) ÔÇô a not-for-profit organisation working on Reproductive and Child Health across the country.
An isolated life in a metro city, fraught with poverty and loneliness, had forced Dheeraj into unsafe sexual activities. He was oblivious of the fatal consequences of his choices. The shocking revelation at the health camp that he was an HIV positive would have devastated the 26-year-old and his family, had it not been for timely support provided by HLFPPT team. Not only did the team counsel him on the significance of early diagnosis, treatment adherence and adoption of a healthy lifestyle for managing good quality of life, but also linked him to the nearest Ante Retro-Viral Treatment (ART) Centre for treatment. Moreover, the team also tested his wife and children to ensure that the virus had not been transmitted to them.
Dheeraj is among the 3 lakh migrant workers and their spouses from UP who have been taken under the ambit of care by HLFPPT under a unique initiative, Source Migrant Intervention Programme, by the National AIDS Control Organisation (NACO). It is a novel programme of targeting migrant workers, who are prone to risky sexual behaviour, at their native villages and creating awareness about HIV/AIDS among them and their family members. This programme aims to minimise HIV transmissions and mitigate the impact of HIV/AIDS among out-migrant families at their source points.
HLFPPT has been implementing the programme in 20 districts (with high migrant population) of Uttar Pradesh since October 2013. These include Ghaziabad, Muzaffarnagar, Meerut, Bijnor, Bulandshahar, Badaun, Aligarh, Etah, Raebareli, Sultanpur, Unnao, Faizabad, Banda, Varanasi, Allahabad, Ghazipur, Ballia, Ambedkar Nagar, Maharajganj and Siddharthnagar. In the last 1.5 years, it has conducted more than 20,000 HIV tests and nearly 9,000 check-ups for Sexually Transmitted Infections (STIs) data till 27th Feb 2015.
In fact, HLFPPT has recently organised more than 160 health camps in just 14 days, whereby it conducted more than 64,000 general health check-ups, 24,000+ ICTC testing (HIV testing), provided 11,000+ STI treatments and distributed 60,000+ free condoms among participants. Through these health camps alone, the programme team reached out to nearly 7,500 migrant workers and 10,000 spouses of migrants. Besides, the team also conducts routine outreach activities to visit door-to-door and sensitise both ÔÇô existing and prospective migrant workers ÔÇô as well as their families on safe sex practices, use of condoms as a preventive tool against HIV and STIs, etc.
So far, 49 migrant workers have been linked to ART Centres in the 20 districts of UP through health camps and outreach activities y HLFPPT. The programme, which is expected to continue till October 2015, endeavours to cover 8 lakh migrant workers and their spouses. This intervention programme is of vital significance as these migrant workers are the most vulnerable groups who are not only prone to acquire HIV and STIs due to unsafe sex practices, but also pose a higher threat of transmitting the virus to multiple partners and families.
Meanwhile, Dheeraj prepares to return to work in Gurgaon after a monthÔÇÖs break. Thanks to the intervention by HLFPPT, he is now better equipped to deal with the reality in every manner ÔÇô he has his dose of medicines with him; is more aware about the consequences of his acts; and is sensitised about his responsibilities.