HLFPPT convocates 30 transgender candidates enrolled under beauty therapist training in association with NBCFDC
The students were trained under the Entrepreneurship and skill development program for the transgender community under the aegis of the Government of India
In association with NBCFDC, this course provides skillful training and sustainable employment opportunities to backward classes across various sector
New Delhi, December 7, 2021: Owing to its commitment to providing better health and wellbeing to the entire nation without self Interest, Hindustan Latex Family Planning Promotion Trust (HLFPPT) has successfully convocated 30 transgender candidates. Following the successful completion of the beauty and wellness training, all the candidates have now been designated as trained beauty therapists.
In consideration to pave the way for gender equality and education for every sector of the country, the non-profit organization conducted 3 months of regular beauty and wellness training. A joint initiative of the Beauty and Wellness Council and HLFPPT, the well appointed training module covered all aspects of Beauty therapy. Students were supposed to pass the competitive assignments and formal assessments to get certified on time.
Addressing the event, Mr. Sharad Agarwal, CEO of HLFPPT said: " We are delighted to be the part of this gladdening initiative in association with NBCFDC & NIESBUD. Our revelations from this training program made us realize that talent is certainly not gender-biased. We welcomed every transgender candidate irrespective of their background or age. The students here went through a robust training module which made them instigate their inner potential and cemented aspirations with concrete vision. I once again would like to congratulate all the candidates and wish them all the luck for their endeavors"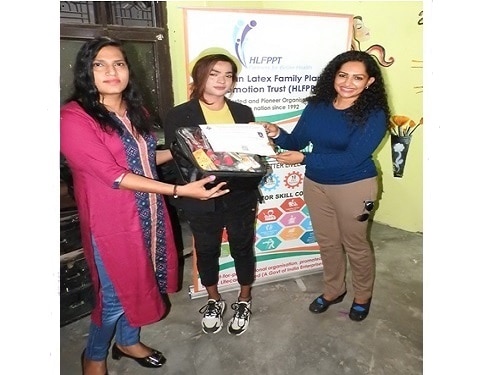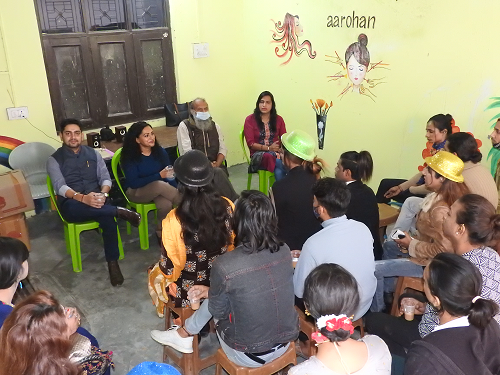 HLFPPT's skill development division envisages potential opportunities and associations with both public and private organizations to build and bridge unstructured skill based employment in India. The Not-for-profit giant also provides well-appointed placement assistance to all the candidates after successful consummation of stipulated training.