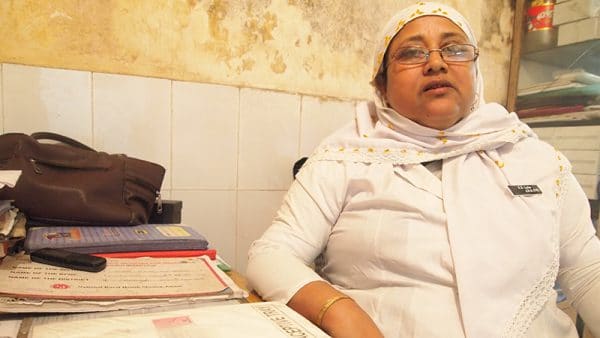 I feel proud to be a change agent
Rehana Begum Laskar, an ANM at Hailakandi Civil Hospital in Assam is encouraging women to make an informed choice for contraception for the last 27 years. Her recent training on IUCD has proved to be a game changer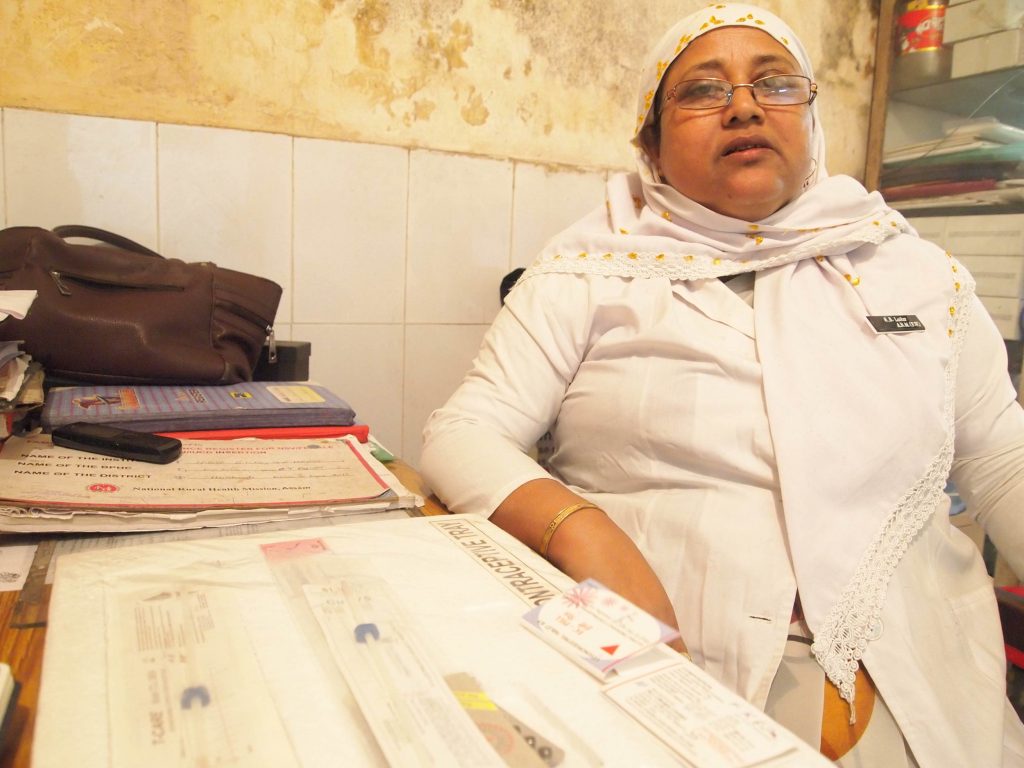 ItÔÇÖs 9:15 am and Rehana Begum Laskar is busy sterilising equipments, cleaning the Operation Theatre, and preparing for the day. Within minutes, patients will start walking in and she would get totally occupied till 3:00-4:00 pm, assisting doctor, attending patients, counselling women on pregnancy care and family planning and also conducting IUCD insertions.
This has remained her schedule for the last 27 years ÔÇô a span that has witnessed her gradual progression from a young girl to a homemaker and to a mother of two. But one thing that has remained intact is her undeniable spirit to go to hospital daily and enlighten her community, especially women, with healthcare awareness.
Meet 47-year-old Rehana Begum Laskar, an Auxillary Nurse & Midwife (ANM) working at Hailakandi Civil Hospital in Assam. Born in a farmerÔÇÖs family at Bashbari village, Hailakandi, she grew up seeing young women dying. Her conservative family background and financial constraints didnÔÇÖt deter a young Rehana from completing High School Leaving Certificate (HSLC) and joining Bashbari Sub Centre under Algapur PHC as an ANM in 1988. Later, she joined Hailakandi Civil Hospital in 1990. Marriage, pregnancies or husbandÔÇÖs illness ÔÇô nothing inhibited her from her services.
ÔÇ£Every year I would see the same women turning up for deliveries at Hailakandi Civil Hospital. I realised that these women had little or no information on family planning,ÔÇØ says Rehana.
She started encouraging women to avail healthcare services before, during and after their pregnancies. ÔÇ£Also, I started counselling women on contraception and motivating them to make an informed choice, not a forced choice,ÔÇØ she adds.
A training session on No Touch Technique of IUCD Insertions and Infection Prevention, organised by HLFPPT for Hailakandi Hospital staff on 29th April-4th May 2013, proved to be a game changer for Rehana. The training was part of HLFPPTÔÇÖs flagship programme, ÔÇ£Capacity Building of Health Service Providers on IUCD and Pregnancy Test CardÔÇØ that aims to provide skill-based training on IUCD insertions to ANMs, LHVs, Staff Nurses and Medical Officers posted at Sub Centres, Primary Health Centres (PHCs) and Community Health Centre (CHCs).
ÔÇ£HLFPPTÔÇÖs training, using Zoe Model and audio/visual content, has significantly improved my performance. Before training, I was performing 4-5 IUCD insertions per month, which has now increased to nearly 13. Since 5th May 2013, I have done 321 IUCD insertions,ÔÇØ claims Rehana. ÔÇ£Client satisfaction has increased too with lesser number of infections or complications. We now offer better counselling to women, conduct client follow-ups and maintain records. Moreover, I am now able to guide younger ANMs better,ÔÇØ she adds.
While she gets up to attend another patient, she quickly remarks: ÔÇ£Giving women access to family planning information and contraceptives can change lives!ÔÇØ