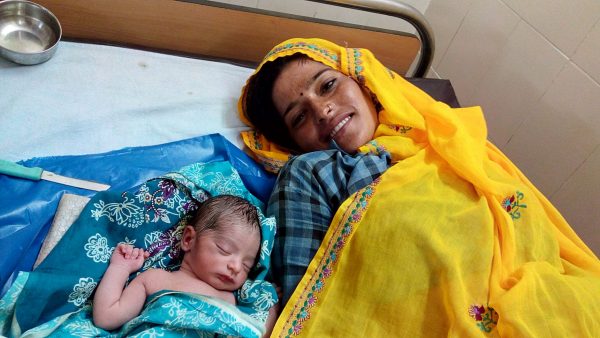 I didn't want to lose her this time
Convinced by MGHN team on the benefits of institutional deliveries, 23-year-old Kesarta travels 10 kms from Chareda village to Dausa in Rajasthan, to deliver her baby in a hospital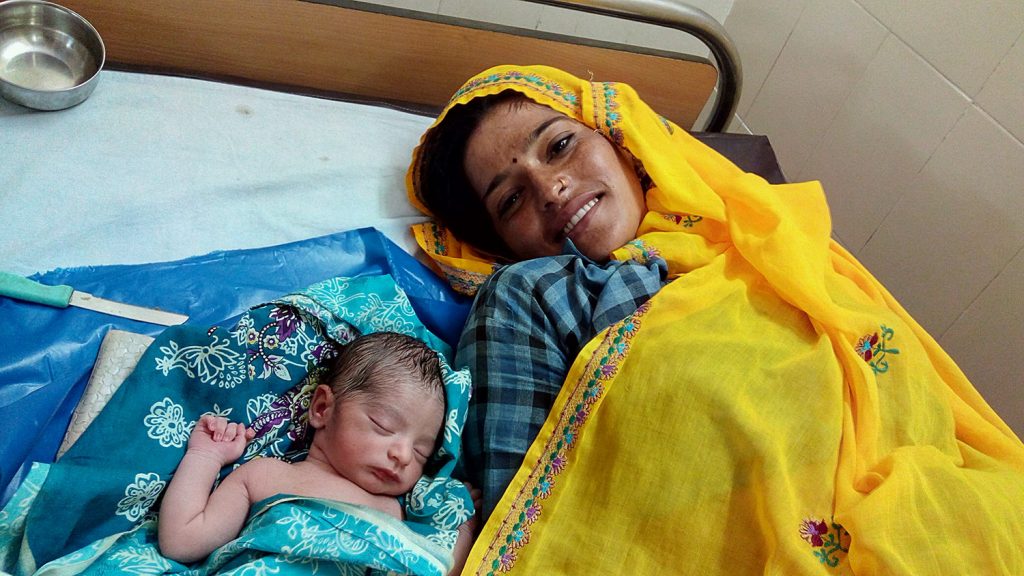 Fifty-year old Gopi Devi has grown old watching women in her community deliver at home. Wife of a wage labourer, she had three deliveries at home and her elder daughter-in-law, Uganti, too has delivered four children all at home. This has been the practice for most households in Chareda village in Dausa district, Rajasthan. So, when Prabhati Meena, a Community Health Volunteer, suggested Gopi to take her younger daughter-in-law, Kesarta, for health check-ups during pregnancy, Gopi was taken aback.
However, Prabhati's concerns were genuine as 23-year-old Kesarta had lost her first child to miscarriage last year. Kesarta's baby could have been saved had she undergone routine antenatal check-ups during last pregnancy, says Prabhati, 45, who works as Merrytarang Member (Community Health Volunteer) under HLFPPT's Merrygold Health Network (MGHN). She creates awareness among community members about family planning and maternal & child health issues and links them with the nearest MGHN hospital.
On Prabhati's continuous insistence, Gopi started taking Kesarta to MGHN Shyama Devi Hospital, Dausa, for ANCs. During our visits, doctor would examine Kesarta and advise us on pregnancy care, dietary intake and supplements. We also attended Godbharai (Baby shower) that was organised for third trimester expecting mothers at the hospital, reports Gopi. These visits convinced Gopi on the relevance of safe institutional deliveries by skilled health professionals.
I didn't want to lose my baby this time, says Kesarta. So when her labour started, Kesarta's family took no risk and travelled 10 kms to MGHN hospital, Dausa, where she safely delivered a baby girl on 26th May 2016. This is the first hospital delivery in our family. I am grateful to Prabhati, says Gopi.
Prabhati is among 15,600 Merrytarang Members who are changing the outlook of community members towards reproductive healthcare and linking them with MGHN. Today, MGHN is India's largest Social Franchising Network in health sector with 510 health facilities in 6 states (UP, Rajasthan, Bihar, Odisha, Andhra Pradesh and Telengana). In FY 2015-16, it has facilitated 197,478 Antenatal Care (ANC) Services, 60,739 Institutional Deliveries, 41,013 IUCD Placements and 25,883 Sterilisations.