UTKRISHT IMPACT BOND: A Bond to advance the Public Health in Rajasthan
Utkrisht project is World's first Development Impact Bond (DIB) in Healthcare. The vision is to reduce maternal and infant mortality in the state of Rajasthan over a span of three years. The efforts are aimed to meet the Small Healthcare Organization (SHCO) Entry-level certification standards by NABH (National Accreditation Board for Hospital & Healthcare providers) and Manyata standards for safe delivery, initiated by the Federation of Obstetric & Gynecological Society of India (FOGSI).
HLFPPT along with PSI is the implementation partner in promoting high-quality maternal care in private health care facilities. The hospitals are provided with all the technical assistance and guidance from our team. USAID and Merck for Mothers are Outcome funders.
During the project, 260 hospitals in 19 districts will be engaged by HLFPPT and at least 180 hospitals will be capacitated to accreditation standards.
The project was launched in May 2018 in 5 districts of Rajasthan and was upscaled to 8 districts by the end of Year -1. In its First year, HLFPPT team has engaged 92 hospitals. Of which, 82 have achieved Progressive level and 51 hospitals are at accreditation level.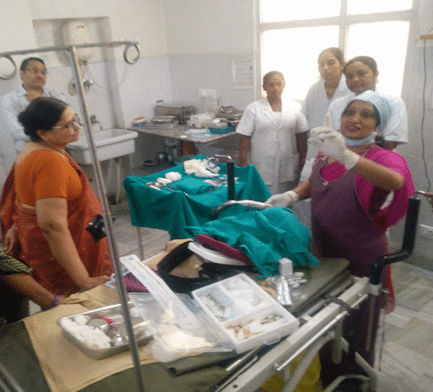 Glimpses of Work:
1. Training on Barrier nursing and Infection control protocols in hospitals.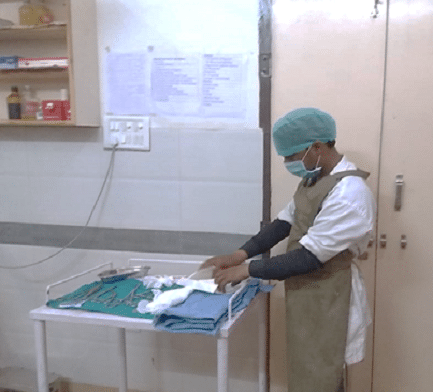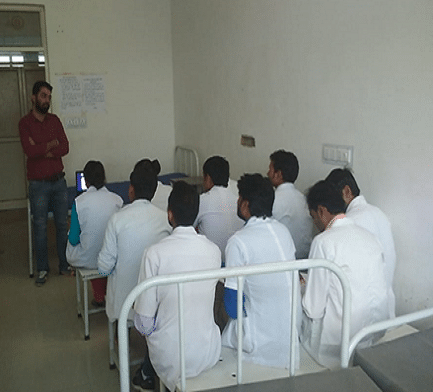 2. Preparing a Clean Labour room and ongoing training in Utkrisht hospitals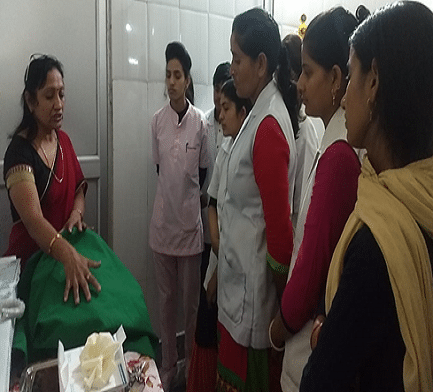 ACHIEVEMENTS OF DIB PROJECT:
The project has received a lot of media coverage and appreciation for its initiatives.
HLFPPT has organized various experience sharing events in its intervention districts. This has also led to the sensitization of healthcare providers about our initiatives.
Over a period of 1.5 years, we have engaged around 200 hospitals in 14 districts of Rajasthan.
Out of these, 116 hospitals have received Manyata certification.
82 SHCOs have applied for NABH certification. Out of these, 20 hospitals have been awarded NABH entry-level certification.
HLFPPT team has advocated for quality initiatives on various platforms like at FOGSI & JOGS conferences and events.
Media Clip: