Love, Care & Companionship is the success mantra of Happiness for Elderly People in Kerala
In proud association with Social Justice Department (Government of Kerala), HLFPPT is managing and operationalizing Model Elderly Care Home working 24×7 under the project "Second Innings Home" since 2018. This home is running as a Centre of Excellence in the State. HLFPPT had implemented some unique concepts like emergency bell switches and reading lights on all beds; along with railing supports in all the key areas of the centre. Emergency switches are also made available in toilets also so that in case of any emergency, support staffs may provide better assistance. The center can house nearly 80 residents at a time. In Kerala, HLFPPT is very renowned NGO working for Elderly Care, Skill Development, MR Homes, Mobile Medical Units & Research etc.
We have been operationalizing the project for the welfare of Senior Citizens with assistance from the Social Justice Department in Kerala. The project aims to ensure the welfare of Senior Citizens to ensure decent living by creating a retirement township with following facilities:
This model home has various components such as making infrastructure elderly enabling, providing compassionate and customised medical care coupled with therapies by experts, providing avenues for engagements. Under this project we will renovate the existing old age home with state of art technology, provide library cum reading room, yoga room, recreation hall, food court for group dining, physiotherapy room, memory clinic, in house pharmacy, laboratory facility, walkways with proper landscaping etc. In nut shell the centre will function as Retirement Township with lively place, comprehensive health care facility, lot of activities to engage elders, as serve as referral cum linkage centre. Following are the few photographs related to the completed Second Innings Home at Chal in Kannur (Kerala).
2. Care Home for Intellectually Challenged Children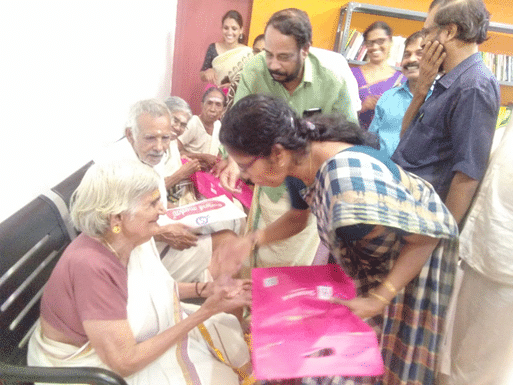 HLFPPT and Social Justice Department (SJD) under Government of Kerala has signed a MOU on 4th Jan 2020 to establish and operationalize a model of 24×7 care homes for intellectually challenged Children with age-appropriate and domain-specific equipment and specifically trained domain specialists, and act as the model center and learning site for Kerala state. The project aims to enhance the service delivery of the center and to work on a concrete plan for a way forward after the beneficiaries reach the age of 18. At this Home, the following activities are includes:
a) Conduct regular therapies with children to help them improve their cognitive abilities and also to improve their performance concerning Activities of Daily Living (ADLs)
b) Provision of specialized equipment, tool, aids, etc. to independent living of the children
c) Make physical space more conducting and enabling for the proposed activities through infrastructure changes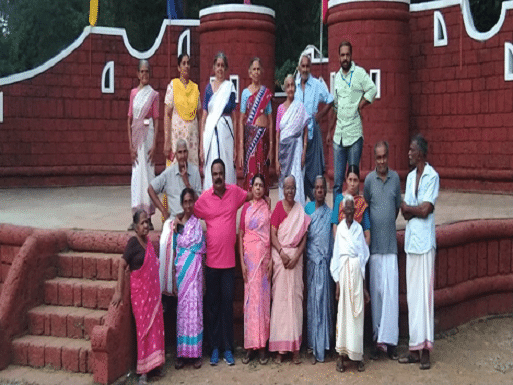 3. Multi-Service Day Centre – Sayamprabha Home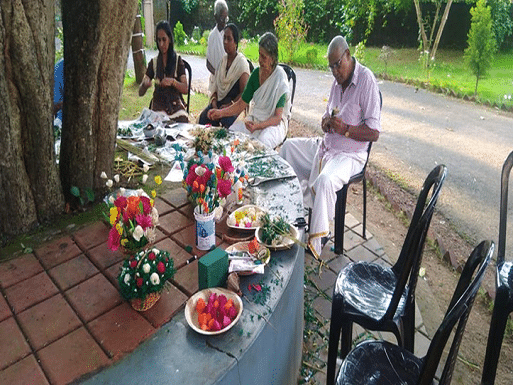 In addition to the above, another how which HLFPPT is operationalizing the Multi-Service Day Centre (MSDC) named as "Sayamprabha Home" in the building of District Panchayat, Kozhikkode, Kerala with financial support from Social Justice Department (Government of Kerala), Since 2019. District Panchayat has the same objectives and vision for the welfare of Senior Citizens. The project aims to provide Day Care facilities to the senior citizens in their Panchayat. Anyone who crosses 60 years of age can access the services.
The centre is providing a basket of engagement activities to ensure active daily living and happiness to elders. This includes:
Physiotherapy
Music and fun activates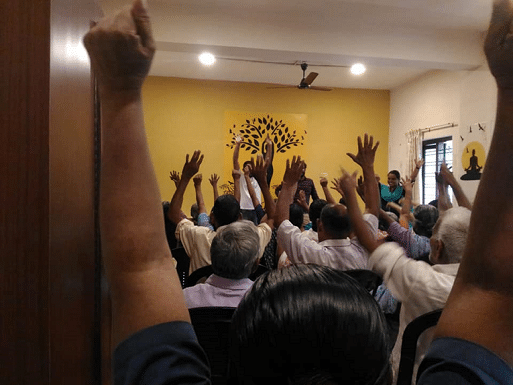 Vocational training.
Age specific Life Skill Training
Outdoor and indoor gaming sessions
Outings at nearby location for live interaction with Nature
Small scale income generation activities
Multi-speciality clinics
Reminiscence therapy
Yoga Classes
Skill Training
Painting, cooking, Gardening
Occupational therapy, if needed
In short, centre act as a lively place for the meaningful engagement of elders by creating space for physical activities, recreation, developing menial employment opportunities etc