Delivering Door-Step Medicines to PLHIVs in Rajasthan and Madhya Pradesh
Those people who are living with HIV are always been vulnerable and need to continue taking their prescribed medicines for better & fast recovery. In connection with this, due to lockdown implemented in Rajasthan State, many of the clients who used to visit ART centre (A dedicated centre to provide medicines and manage HIV patient) are stuck at their native places.
Some of them needed medical consultation or need professional advices regarding their symptoms and some of them need medicines to continue the process of recovering because ARV medicine is very important for PLHIVs. But due to lockdown, it was not possible until our CSC Rajasthan & MP HIV team reached to them.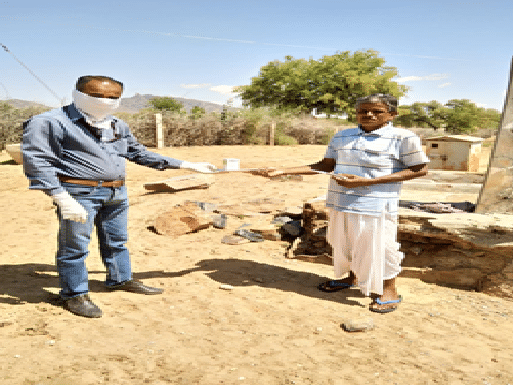 By showing very noble gesture, our O.R.W Officer Mr. Gurmel from FIRTC (Hanumangarh) of CHC, Ganganagar (Rajasthan) have reached to the clients living in Hanumangarh with medicines and also make them aware about Corona Virus. A special permission in this regard has been obtained from local authority with the help of another Donor partners.
Not just this, Our Rajasthan team distributed the essential food items to them with the financial help received from various donor partners under the advocacy effort.