COVID-19 Secret Heroes Newsletter to recognise the effort of unsung heroes-an Initiative by HLFPPT
COVID19 Secret Heroes Newsletter- an Initiate by HLFPPT to recognise and salute the efforts made by Doctor, Nurses, Technical Staffs, Housekeeping Staffs and many other working behind the curtain is prepared and disseminated to stakeholders and donor partners for make them informed about this noble works done by workers at field. This is our first edition of COVID19 Newsletter.
Under the DIB Project of HLFPPT, COVID19 warriors are putting their lives on the line to keep this country moving during this crisis. That includes nurses and first responders along with many heroes who did not expect to find themselves on the front lines.
Doctors and Nurses are considered as frontline warriors to combat the COVID-19 challenge. However, there is another important category of the staff that forms the backbone of the healthcare system.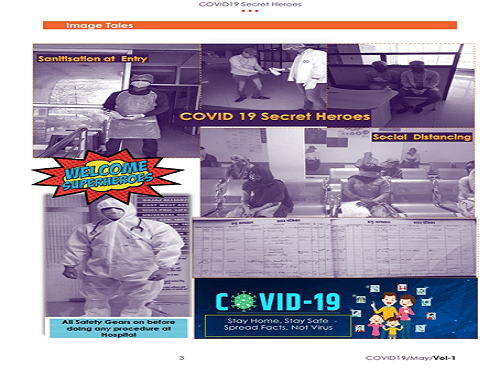 These are the housekeeping staffs that are responsible for maintaining hygiene & sanitary conditions in the hospital premises, thereby reducing chances of nosocomial infections. Their importance was realized in the recent COVID-19 situation where they worked tirelessly to control spread of this communicable disease from affected patients to others.
Their efforts are incredibly integral to the frontline response, but have been more-or-less overlooked. In this Edition, we are highlighting these warriors. This can be read it here- (Link of COVID19 Newsletter)